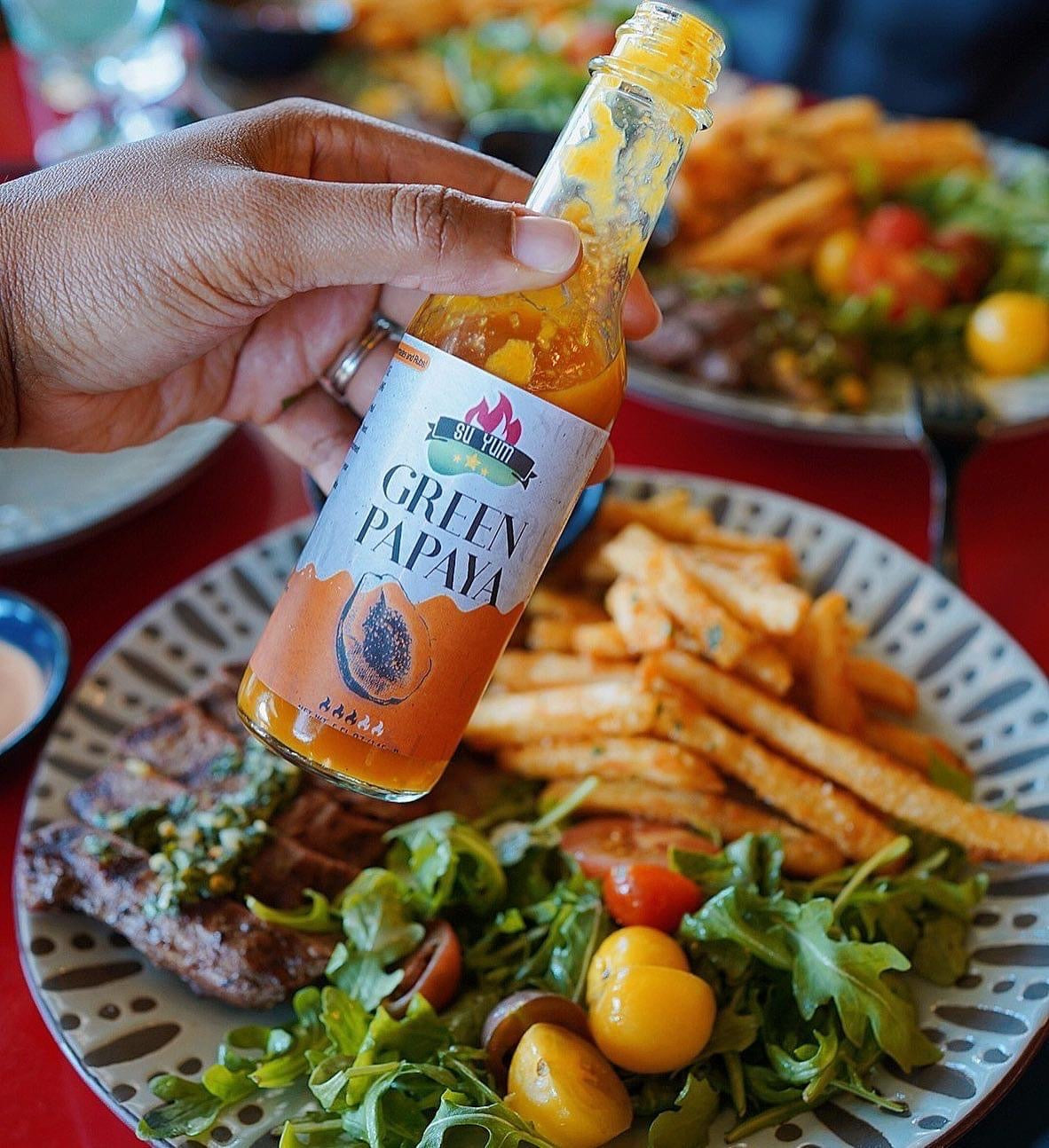 Healthy & Flavorful
Healthy eating never tasted better!
Try our delicious Hot Sauces, Marinades and Rubs!
SHOP ALL PRODUCTS & DAVIDS HOT SAUCE!
"Authentic Marinade "

"Best! 🇸🇷 Don't hesitate to try it just go for it and you won't be disappointed"

"Green Papaya Hot Sauce"

"Closest to what my Mom used to make in Suriname 🥰 Absolutely delicious! Eat this with everything……my fav so far!"

"Heat Stroke"

"Flavor AND heat, something a lot of other hot sauces do not have. Highly recommend."

"Authentic Marinade"

"Love the marinade. Bought it a few weeks ago because I just wanted to support plus I was running low on my Surinamese Ketjap. I use it for everything! That's just the Surinamese in me. Thank God I bought 2. About to re-up soon. The flavor is amazing. Keep it up guys !"

"BBQ Rub"

"I absolutely love this product. It has just the right combo of sweet and salty with a dash of heat. I put that stuff on everything!!!"

"Pineapple Hot Sauce"

"Goes good on just about everything. Adds a sweetness to your food that challenges you to take more heat."

"Jalapeño Hot Sauce"

"The whole family their products! Very tasty, we don't use any other brand…."

"Caribbean Curry Rub"

"SO GOOD! Best curry powder I have ever used! "
Join our mailing list!
Be the first to know about new collections and exclusive offers.